Cyber Security Tailored For Small Business
Hackers Don't Discriminate on Size.  Local Small Businesses Often Make Simple Predictable Mistakes, Offering an Easy Pay-day with Less Effort to an Attacker.  Luckily, Mounting a Formidable Defense Has Never Been More Affordable.
Did you know.. Most Small Business are Totally Unprepared for a Cyber Attack?  60% of Business That Fall Victim to Attack Go Out-of-Business Within the Following 6 Months.
Small Businesses Are as Likely To Be the Victim of Cyber Attacks as Large Corporations – But We're Just Less Likely to Hear About It. Actually, 43% of Cyber Attacks target Small Businesses
Many Businesses Already Lean on a 'Web' or 'IT' Individual and Mistakenly Assume Security is Included.. But While Often Good at What they Do, They Will Typically Lack the Multi-Layered Security Expertise Sufficient to Defend Your Mission-Critical Data and Systems.
How Solid is your Disaster Plan?  What if There is No Malicious Hacker and The Business Simply Suffers From Downtime, Lost, Corrupted or Outdated Backups?
The Human Layer is the Most Susceptible to Attack – What is The Current Security Posture and Awareness of Your Employees and Staff?  (They could be unknowingly engaging in online behaviors that put your company at risk!)
A Few Simple Weaknesses that Make Any Hardworking Small Business Vulnerable to Hackers:
Re-Using Passwords
Simple/Weak Passwords
Mis-Configured Wifi Router
    Uninstalled Software Updates
    Rogue Emails, Links, Attachments
    Rogue Android Applications
    Online Advertisements
    Internet Accessible CCTV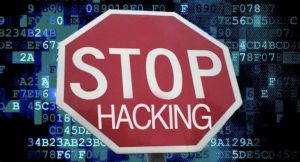 While the considerations here can be intimidating, we simplify the most important core principles for business owners that are ready to digest & deploy modern online security fundamentals. Principle stakeholders can then leverage the same quality 'Enterprise Grade' Cyber Defense & Security Awareness as the big guys in order to help ensure the long-term sustainability of their growing cloud-connected businesses and brands
24/7 Access To a Trusted a Cyber Security Professional
Don't Get Hacked, Don't Become the Next Statistic
Baseline Evaluation
Security Risk Assessment Report
Small Business Tailored Onsite Physical/Virtual Audit Review and Security Scorecard with Simplified Reporting on Computer Hardware, Point of Sale Devices, Firewall  & Configuration, Onsite Wi-Fi Networking, Physical Networking, Software & Applications & Cameras, Current Status and Overall Risk Score Factors. How to Fix Top Weaknesses Uncovered Will Be Outlined in the Bonus Remediation Hardening Plan.
Included Bonus
Top Remediation & Hardening Steps
Security Training 101 for Employees
2 hrs Technology Q&A, Open Learning Session
Security Overlay Service
Ongoing Business Continuity & Investment Protection
Entry-Level Cyber Security Protection Package, Ideal for Start-Ups, E-Commerce Websites, and Local Small Business.  24/7 Access to Cyber Security Expertise, CRM/Software Backup Management, Quarterly (or Semi-Annual) Health Checks, Formalized Disaster Recovery Planning, Website/Onsite Firewall Protection, Realtime Malware/Virus Scanning
Included Bonus
Quarterly Security Trainings
Brand Reputation Monitoring
1 hr /mo Technology Q&A, Open Learning Session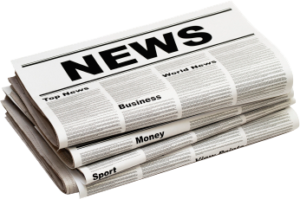 Not a business owner, but still need the advice of an expert to lock down your digital personal life? We can advise individuals seeking a 'seriously secure' online posture across Financial Accounts, Social Media, Home Network, Mobile Devices and beyond
Click HERE to learn more