Information Security Tailored For Small Business
Malicious Hackers Don't Discriminate on Size.
Simply put, businesses are ships out on the open sea, and Pirates are surrounded in unlimited targets. Out all day every day, they know the difference between a tug-boat and a battle-ship.  Even at incredible distance, they have premium binoculars and clearly see that you are alone, defenseless in a kayak, counting a stack of metal briefcases.
Surely we can see why this is like, super bad?

Local Small Businesses Often Make Simple Predictable Mistakes, Offering an Easy Pay-day with Less Effort to an Attacker.  Luckily, The Process of Mounting a Formidable Defense Has Never Been Easier to Start, Plan and Execute.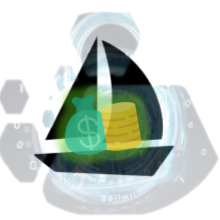 Before Security:


Attackers See Opportunity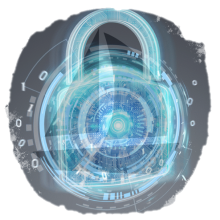 After Security:

Attackers Target Weaker
"like running from Zombies..
just don't be the slowest"
Notice, even the After example has rough edges and isn't Perfect?  It is not – and won't ever be. Welcome to Security
Did you know.. Most Small Business are Totally Unprepared for a Cyber Attack?  60% of Business That Fall Victim to Attack Go Out-of-Business Within the Following 6 Months.
Small Businesses Are as Likely To Be the Victim of Cyber Attacks as Large Corporations – But We're Just Less Likely to Hear About It. Actually, 43% of Cyber Attacks target Small Businesses.
Many Businesses Already Lean on a 'Web' or 'IT' Individual and Mistakenly Assume Security is Included.. But While Often Good at What they Do, They Will Typically Lack the Multi-Layered Security Expertise Sufficient to Defend Your Mission-Critical Data and Systems.
How Solid is your Disaster Plan?  What if There is No Malicious Hacker and The Business Simply Suffers From Downtime, Lost, Corrupted or Outdated Backups?
The Human Layer is the Most Susceptible to Attack – What is The Current Security Posture and Awareness of Your Employees and Staff?  (They could be unknowingly engaging in online behaviors that put your company at risk!)
Top Weaknesses Making Small Business Vulnerable to Attack
Reused Passwords
Uninstalled Updates
Poor Wifi Setup
Malicious Apps
Online Ads
Cloud IP Cameras
Weak Passwords
Phishing Emails, Links
Information Security Consulting
For Small Business
While the considerations here can be intimidating, we simplify the most important core principles for business owners that are ready to digest & deploy modern online security fundamentals. Principle stakeholders can then have-the-option to leverage the same quality 'Enterprise Grade' Cyber Defense & Security Awareness as the big guys.  If you've gotten this far, then what you want first – isn't a product, service, app, nor download. The solution you need awaits inside the right conversation.
"How could attackers get to these systems?
What could they do?"
"What problems could happen?
Is my Data at Risk?"
"Is my Money at risk?"
"What needs to be done
in order to
<CORRECT>
for this risk?"
Baseline Evaluation
Security Risk Assessment Report
Small Business Tailored Onsite Physical/Virtual Audit Review and Security Scorecard with Simplified Reporting on Computer Hardware, Point of Sale Devices, Firewall  & Configuration, Onsite Wi-Fi Networking, Physical Networking, Software & Applications & Cameras, Current Status and Overall Risk Score Factors. How to Fix Top Issues. Outlined Technical Plan.
Clear Direct Solutions
Understand Your Organization's Threat Surfaces
What To Fix, How to Fix & Why Fixing IT Matters
Security & Best Practices Training 101 for Employees
Tech Q&A with Open Learning Session
Security Overlay Service
Ongoing Business Continuity & Investment Protection
Entry-Level Cyber Security Protection Package, Ideal for Start-Ups, E-Commerce Websites, and Local Small Business.  24/7 Access to Cyber Security Expertise, Data Integrity & Availability, Quarterly (or Semi-Annual) Health Checks, Business Logic Checks, Disaster Recovery & Bug-Out, Website/Onsite Firewall Protection, Realtime Malware/Virus Scanning
Clear Direct Solutions
Maintain Confidence Protecting Customer Data
Quarterly Staff Security Trainings
Brand Reputation Monitoring
Tech Q&A, Open Learning Sessions, Threat Scenarios

Security shouldn't be scary . Security isn't something done from fear. We practice security because it's the right thing to do. We don't protect our children because we fear the unknown , we protect them because we love them, and because it's the natural thing to do. So love your business. Secure your brand. Protect your customers.