Description
Expand your Brand!
100% MONEY BACK GUARANTEE – NO QUESTIONS ASKED
If at the end of our consulting session you do not feel you've attained your value's worth we will refund your money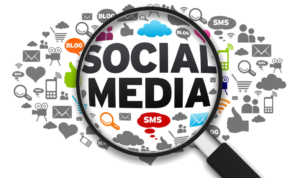 Are you lacking confidence in this area?   Or maybe you could use a little knowledge boost to help direct your current marketing efforts?  You do have a great message and your customers want to hear it – with the valuable skills taken away from this 90 minute session you can immediately take what you've learned to start evolving your campaigns today.
We will cover the entire digital marketing landscape, how it has changed, and where it is going. Digital Marketing has evolved completely, even over just the last 5 years.  The technology and data that now supports this industry has made for a complete transformation with regard to how Marketers can isolate and target the ideal customer profile, at the right location, at the right time.  We now market to the needle, not the haystack.
All consulting Sessions include a Free recording of the discussion, and access to the WebMax Labs Digital Marketing Cloud Tools & Providers tracking matrix.  This at-a-glance document will help remind you of the tools and strategies that we discussed during your consultation.
TOPICS RELEVANT TO YOUR BUSINESS STRATEGY:
Changing Organic Search Optimization
Understanding Local Search Optimization
Tracking Pixels, Re-Targeting Visitor Behaviors
Paid Search, Paid Social Advertising done right
BIG Data, What It Means & How To Use It
How to Know when customer is 'In Market' to buy
What are Influencer Networks and why do they Matter?
Acquiring, Buying, Building Back-Links, Why it's important
Where is the Competition Winning? Copy their Online Strategy
Agencies, What to Expect When Shopping Around
The Power of Video Ads, How to Optimize for Conversion
Knowing the Customer Conversion Funnel
Viral Content, Maximize the Marketing Reach

Why Choose Us:
Over 10 years of Digital Marketing experience.
No Technical Jargon! We keep it simple, it's all about your ideal customer
Transparency – the conversation isn't over until we know you understand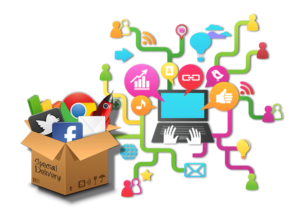 After Purchase:
Brief Survey will be provided to your email, requesting completion of 2 different {1st preferred and 2nd preferred} 90 minute timeframes fitting between 7:30am and 6pm weekdays plus occasional Saturdays. Survey will also include business and marketing related questions relevant to current company strategy.  This will used to prepare and optimize a plan outline for the 90 minute custom consulting session.
WebMax Labs Will accept and confirm within 12 hours of purchase and requested timeframe
Meeting Concludes at WebMax Labs HQ, Customer HQ, or Remotely via Screen Share
If customer is not satisfied with value provided in 90 minutes, prepaid booking will be immediately refunded upon request. 100% Money Back Guarantee
90 Minute Consulting Session Recorded, Emailed (FREE) within 24 hrs
Transcribed (+$60.00) Upon Request

BONUS:
12 months Access to the Member Newsletter
(Digital Marketing Trends, Tips, Tricks for Small Businesses Bi-Monthly)
12 months Access to the Cloud Tools Matrix
(Organized tracking of both Free and Paid Digital Marketing Tools, updated weekly)